eTraveler - July 12, 2023
July 12, 2023

Iowa Scenic Byway Passport Live with New Theme & Prizes
The newest version of the
Scenic Byways Passport
features Iowa's Local Legends and new prizes, including limited edition Local Legends trading cards. Each byway features five sites associated with a legend, from Bonnie & Clyde and John Wayne to Frank Lloyd Wright and Albert the Bull.
The Iowa Scenic Byway Passport has already drawn more than 7,000 visitors to Iowa's byways and sites. It's a great opportunity for byway communities and counties to capitalize on a statewide promotion. If your community is home to one or more of the 70 sites on the passport, consider partnering with your byway committee to offer extra prizes or promote your own Local Legends.
This is one of several passports available on Travel Iowa. Check out all the passports
here
.
Tickets are first-come, first-served and are non-transferable. Parking is not included. Tickets will be mailed to the address you submit after June 30.
---
Save the Date: Iowa Tourism Update
Mark your calendar for the next Iowa Tourism Update webinar, which will be held on Thursday, July 20 at 2 p.m. The webinar will include updates about Soul of Iowa 2.0, information about the Iowa Tourism Marketing Grants and more. The webinar will be recorded and posted to the
Industry Partners website
for those unable to join live.
REGISTER
---
Save the Date: Tourism Insider Meeting
Please mark your calendar for the next
Tourism Insider Meeting
, which will be held August 29-30 in Pella. These meetings are a great opportunity for partners from across the state to network and learn from each other. The August meeting will have a focus on tourism marketing grants and will give partners an opportunity to experience Pella as a visitor. Agenda and registration information will be available on July 26.
---
Call for 2024 Tourism Conference Committee Members
The Iowa Tourism Office is looking for individuals to assist with planning the
2024 Iowa Tourism Conference
, the premier event for industry professionals in the state. Committee members will provide input on speaker topics and meet virtually at least once a month. Please contact Katie Kenne (
katie.kenne@iowaeda.com
) if you're interested in participating.
---

Reminder: Order the Iowa Wine & Beer Brochure
Don't forget to stock your brochure rack displays with the Iowa Wine & Beer Brochure to help promote Iowa's craft brews, local wines and Iowa-made spirits. The brochures are available for a bulk order of 140 by
logging in
to your account on Traveliowa.com and clicking the orders tab then the "Request Brochures" button.
---
Travel Iowa Sponsors the Choose Iowa Brunch
Travel Iowa is proud to present the first Choose Iowa brunch, in partnership with the Iowa Department of Agriculture's Choose Iowa program, the Iowa Restaurant Association and the Iowa State Fair. The Choose Iowa brunch will be hosting a farm-to-fork meal highlighting seasonal and local ingredients sourced from Iowa farmers and prepared by some of the state's top chefs. It will be held at the Iowa State Fair on Sunday, August 20.
Purchase tickets and read more about the brunch
here
.
---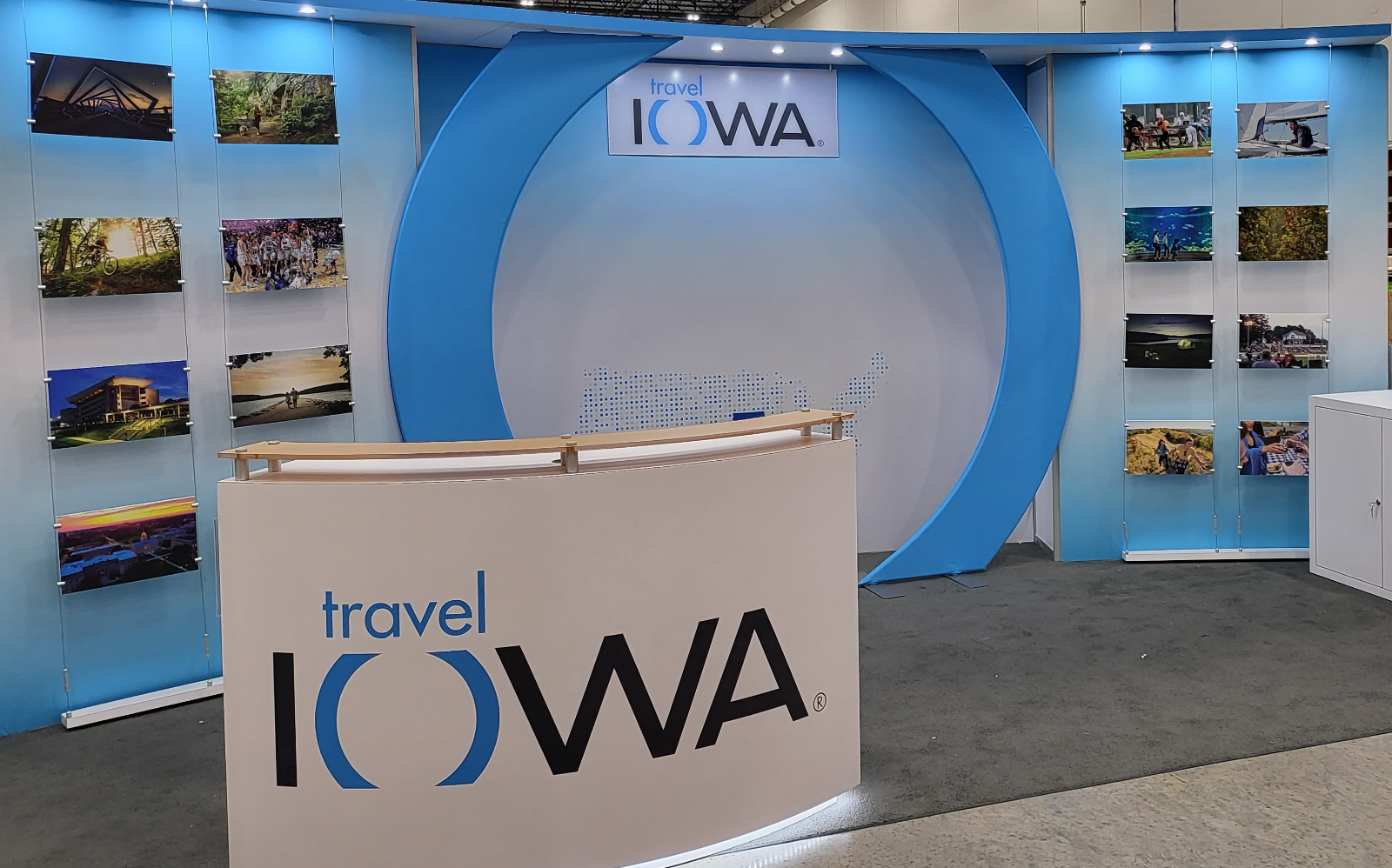 Promotional Opportunity at the Iowa State Fair
The Travel Iowa tradeshow booth will have space in the Varied Industries Building at the Iowa State Fair! We are looking for volunteers to staff the
tradeshow booth
– in return you will be able to speak to Fairgoers about your destination during your time slot, have printed materials and video promotion throughout the Fair and receive free admission and parking for the day of your shift.
There are two time shifts available each day of the Fair:
• 9 a.m. to 2:30 p.m.
• 2:30 p.m. to 8 p.m.
Volunteers are responsible for staffing the booth during their shift. We recommend you have at least two people (and up to four) on your shift so there is booth coverage if someone needs to step away momentarily. This opportunity is available for all tourism partners statewide.
To volunteer for a shift, contact Ann Vogelbacher with Central Iowa Tourism at 515.571.3855.
---
Reminder: Add Your Events to the Travel Calendar
Please be sure you're adding your community or organization's events to Travel Iowa's
events calendar
. Travelers are making plans for one to two weeks ahead of time, so now's the best time to be adding summer and fall events.
You can add events with or without logging in by visiting
Traveliowa.com
, scrolling to the bottom of the homepage and clicking "Submit Event."
If you run into any issues or have questions, feel free to reach out to Sammi Hakeem (
sammi.hakeem@iowaeda.com
).
---
Travel Iowa Featured on Paula Sands Live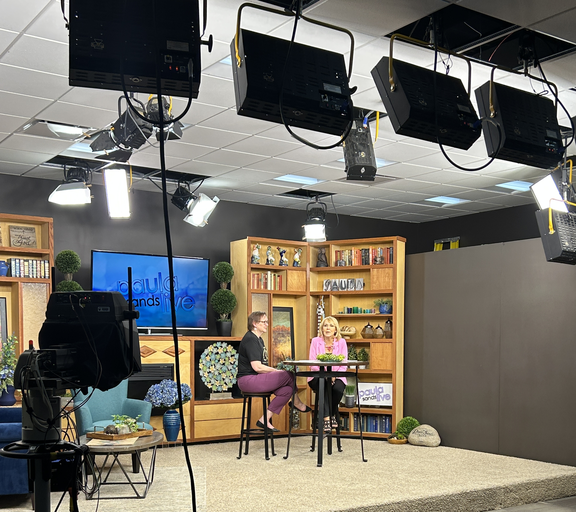 The Iowa Tourism Office's Jessica O'Riley will appear on four segments of Paula Sands Live in the Quad Cities area today. She will highlight friend, family and couples' getaways as well as a fall preview during the hour-long show. Travel Iowa appears quarterly on the show to feature various destinations across the state.
Tune in at 3:00 p.m. on KWQC Channel 6 if you're in the Quad Cities area!
Share your attractions and events with Jessica (
jessica.oriley@iowaeda.com)
for consideration for inclusion on the show.
---
Upcoming Meetings
• July 20, 2023 - Iowa Tourism Office Update, Virtual
• August 17, 2023 - Tourism Day at the Iowa State Fair, Des Moines
• August 24, 2023 - Central Iowa Tourism Region Meeting, TBD
• August 29-30, 2023 - Tourism Insider Meeting, Pella
Check out the
calendar of events
for more details and upcoming meetings.