Arrivalist sources information from mobile devices while travelers are in Iowa.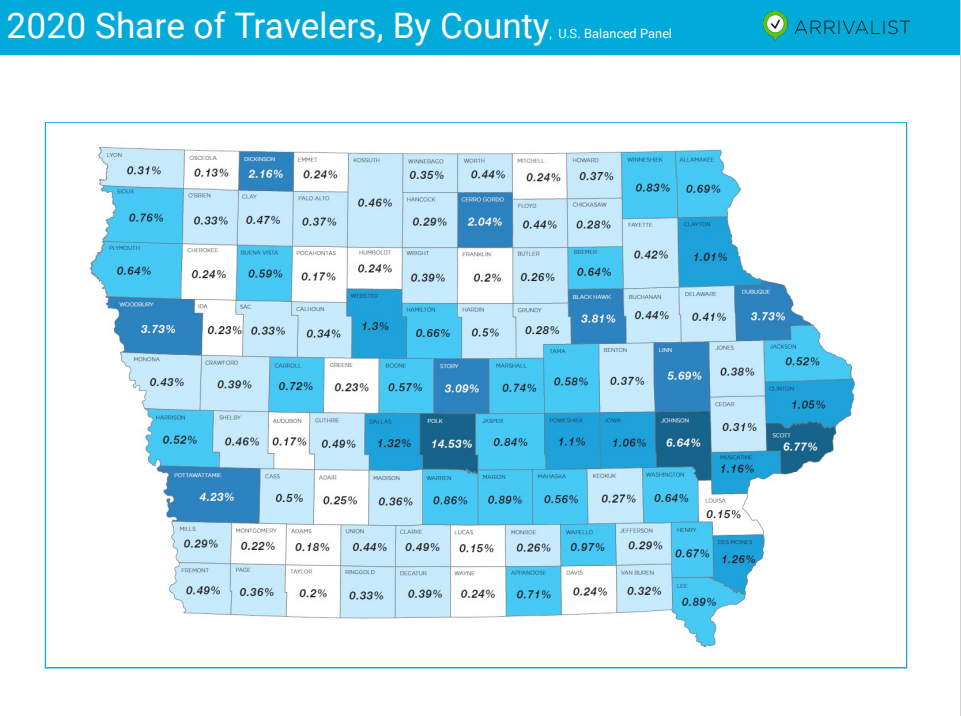 The Iowa Arrivalist Dashboard, provides total Iowa travelers, state of origin, day of travel, length of stay, seasonality, where they travel in Iowa and more. This report provides statewide and county-level data.

Arrivalist data set includes travelers that have traveled at least 50 miles from home, spent a minimum of two hours in Iowa, spent up to 14 days in Iowa to be counted as a completed round trip, includes Adults 18+, U.S. visitors only, excludes commuters, devices include regular GPS pings and smartphone users only.

View the 2020 Arrivalist Dashboard by County
View the 2019 Arrivalist Dashboard by County

Statewide summary data is available to industry partners at no cost. City and county reports are available with an annual subscription at a reduced, negotiated rate through the Iowa Tourism Office's Coop Program. Please click here for more information.
For more information, contact:
Jim Lee
Email Jim