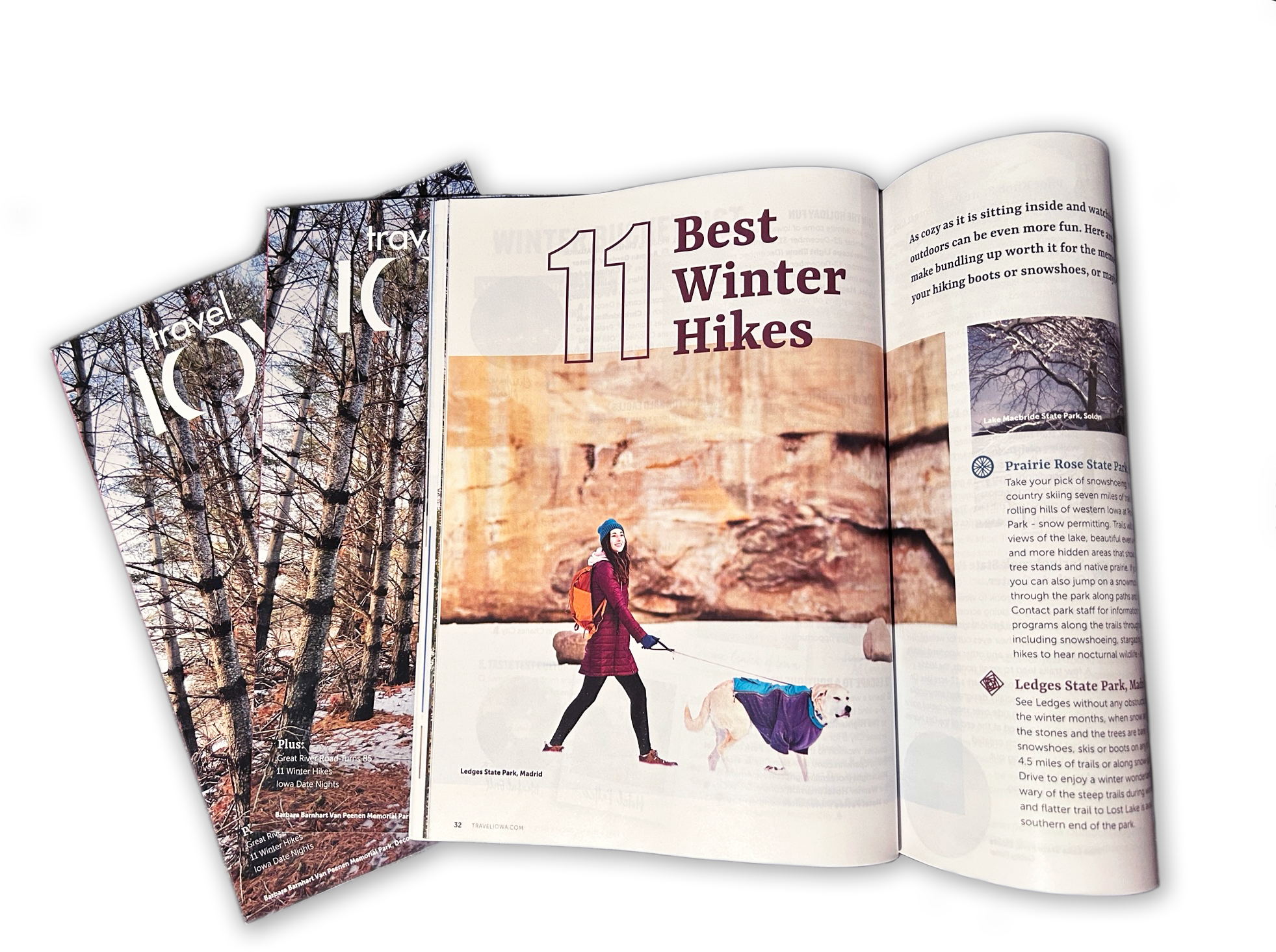 The Iowa Travel Guide has evolved into an inspirational, magazine-like seasonal destination guide. Research has shown that editorial content, both long-form and short features, are more impactful and memorable than directory listings. With this improvement, the guide will include even more features on attractions, events and itineraries that travelers desire when planning a trip to Iowa. Editorial content will continue to be centered around the five new travel areas.

While attraction listings are no longer be included in the Iowa Travel Guides, all listings will remain and are welcome on our website, traveliowa.com. Click here for information on how to add and update your listing.

New in 2024: We will return to printing one annual Iowa Travel Guide. Due to distribution numbers and printing factors, the decision was made for cost- and resource-saving purposes. The next Iowa Travel Guide will be released in late February 2024.

Business Publications is coordinating all advertising sales - click here to view the media kit for pricing and contact information. Learn more about other paid advertising opportunities through the co-op partnership program.