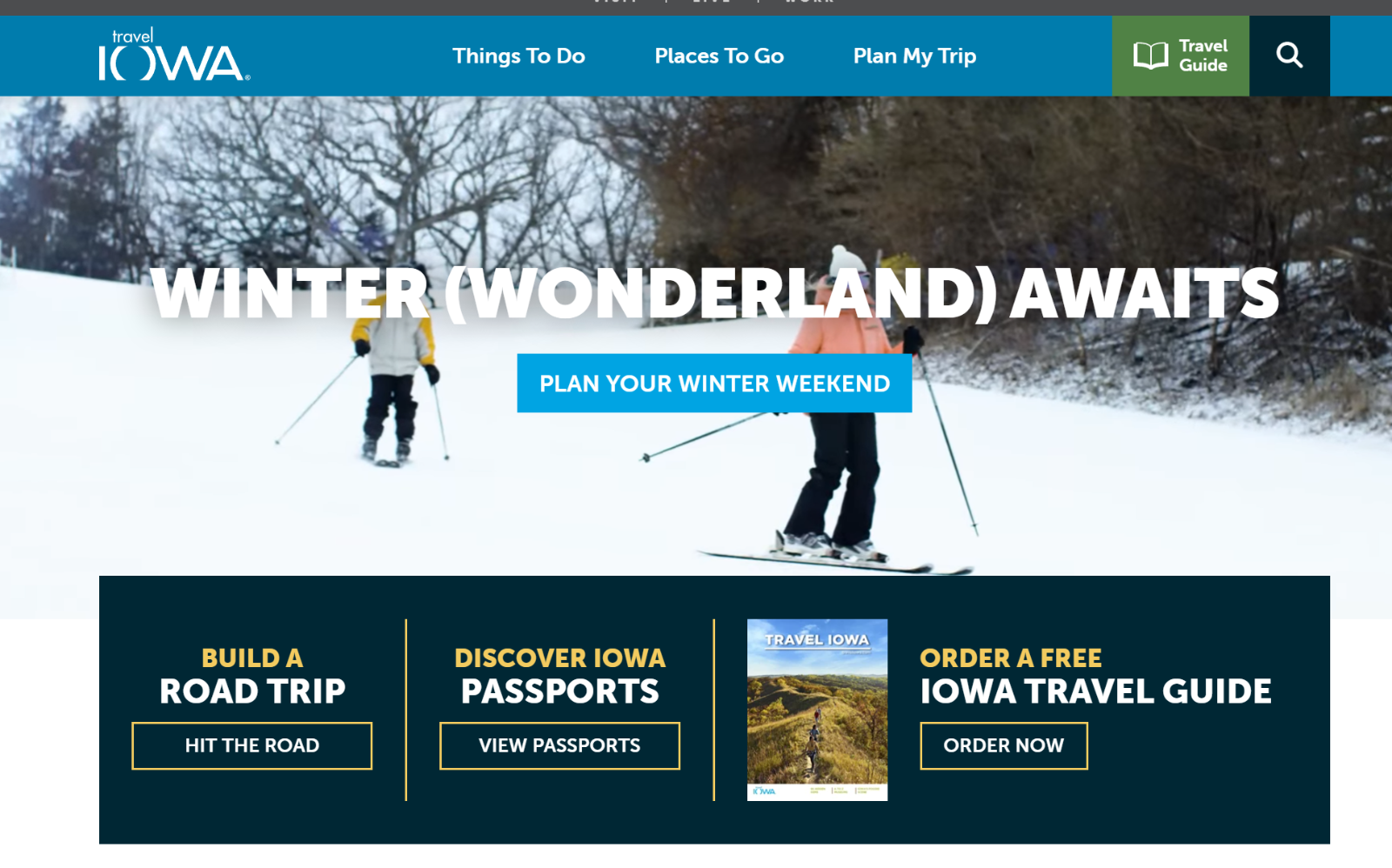 Annually, two million people visit our website, traveliowa.com. You can add museums, retail, galleries, hotels, rental properties, campgrounds, parks and more to the listings database on traveliowa.com at no charge. Listings are searchable in several areas of the website.

Each listing can feature motivational text about your business or attraction, up to 4 images, contact info and links to social media accounts. Potential visitors will be looking for reasons to learn more about you, so make sure your have compelling info and photos that will help grab attention and make you a must-do!
Download instructions to add your listing and listing eligibility guidelines for the web.
You must have an account on traveliowa.com to add your listing.:
For more information, contact:
Amber Rottinghaus
Email Amber