How can we work together?
We have a network of 15 welcome centers located across the state. Click here to download a PDF of their contact information.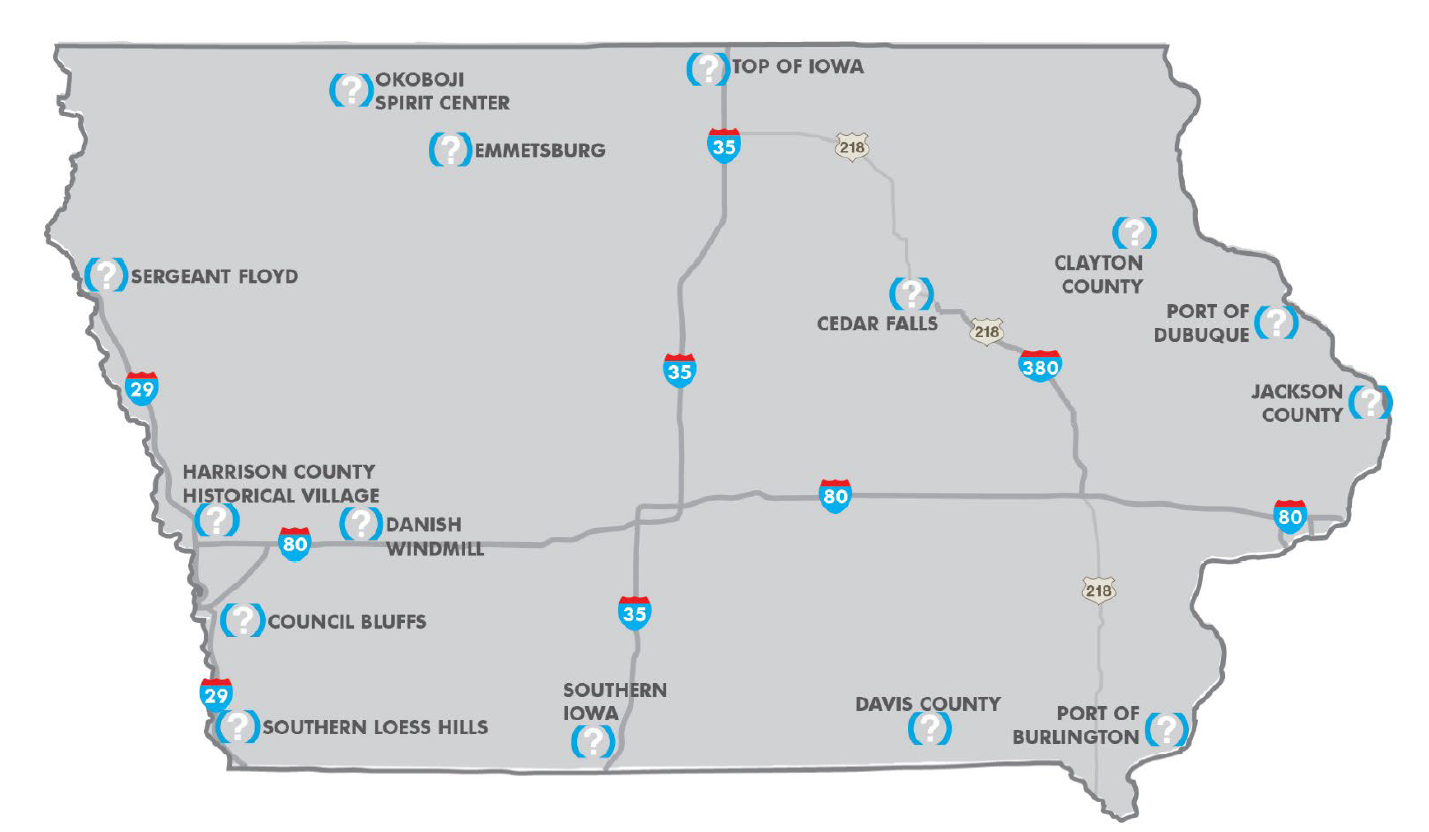 Southern Loess Hills Welcome Center (Percival) - Reopening soon
Partners can submit brochures and printed materials to be available at Iowa Partnership Welcome Centers. Once approved the organization will receive notification and shipping instructions. Brochures must be shipped directly to the welcome centers.
Brochure Enrollment
For more information, contact:
Jim Lee
Email Jim