April 5, 2023

Registration Deadline: Tourism Insider Meeting
The first-ever
Tourism Insider Meeting
will be held on Tuesday, April 25 in Le Claire. The meeting will start at 10 a.m., and lunch will be provided. It will consist of an update from the Iowa Tourism Office, time for networking and idea sharing, and community tours and experiences.
The bulk of the meeting will occur from 10 a.m. to 4 p.m. on Tuesday, but we encourage you to consider staying the night and joining us for an optional morning activity on Wednesday, April 26. Hear the stories behind the creation of the Mississippi River Distilling Company, then participate in a spring clean-up of the Huckleberry Park Trail. Thank you to Visit Le Claire for being our first host!
Don't forget to register and book your hotel room. The registration deadline is Thursday, April 20.
---
Save the Date: 2023 Tourism Insider Meetings
Please mark your calendars for the rest of the 2023
Tourism Insider Meetings
.
These meetings are meant to be a time to network with peers from across the state, experience an Iowa tourism destination and inspire ideas to bring back to your community.
The next Tourism Insider Meetings will be held on:
•
June 20-21 in Stuart
•
August 29-30 in Pella
• October TBD in Mason City/Clear Lake
• February 2024 TBD in Decorah
---
Start Planning: National Travel & Tourism Week
It's time to start planning for the National Travel and Tourism Week on May 7-13! The Iowa Tourism Office will be sharing social media themes and other materials soon. If you are hosting special events during National Travel & Tourism Week, let us know and we can include them on our industry calendar.
In the meantime, review the current
U.S. Travel Association toolkit
for content inspiration.
---
Iowa Tourism Conference Highlights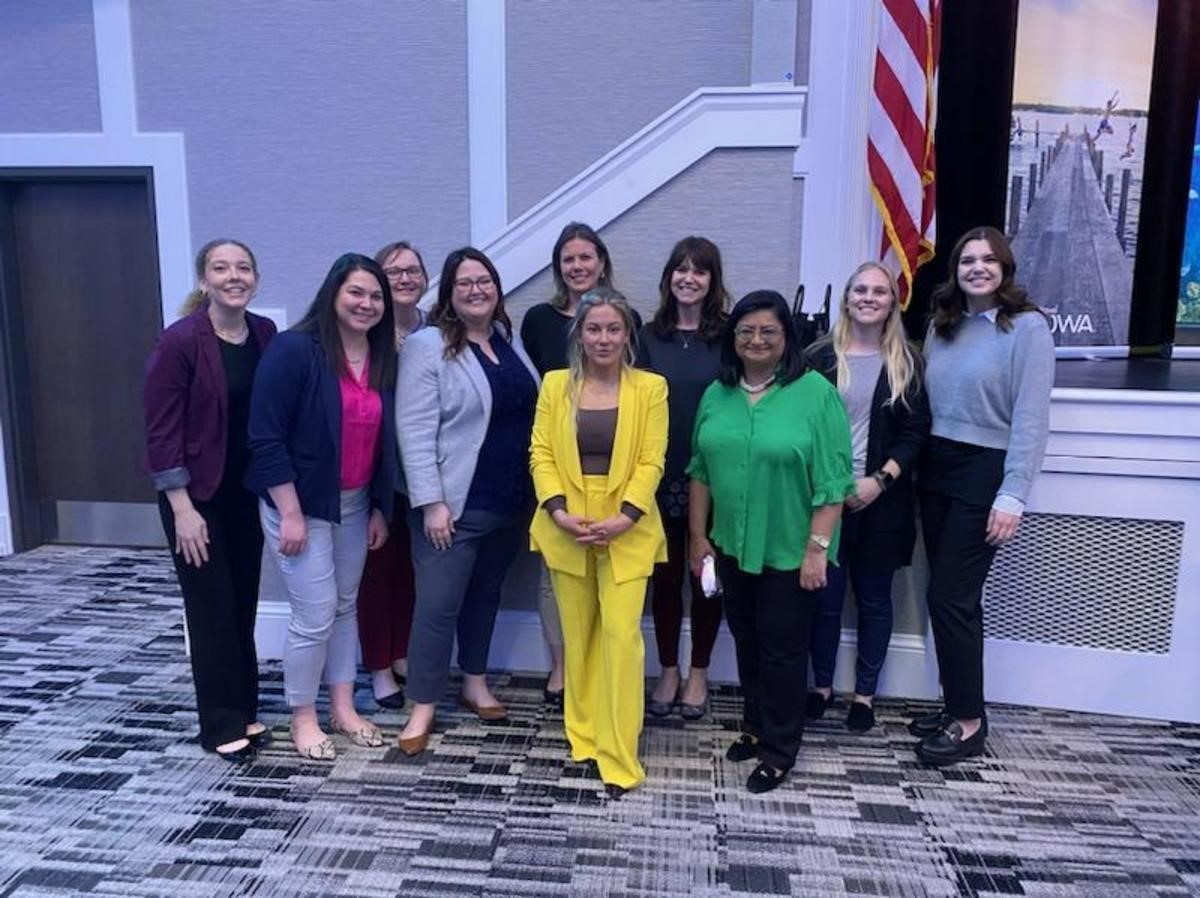 Thank you to all who attended and sponsored the 2023 Iowa Tourism Conference! This year's event welcomed 250 attendees for the conference and 289 attendees for the Tourism Awards luncheon. If you missed the conference,
click here
to view the Iowa Tourism Office's update. Stay tuned for an announcement with the date and location for the 2024 conference.
---
Localhood Highlights
We are excited to share that we have officially surpassed 1 million Google impressions with a total of 1.37 million impressions between our collective 212 Localhood stories! Some of the top performing stories include:
Council Bluffs -
6 Council Bluffs Area Golf Courses
• 200k Google impressions
• 1.41% Google CTR
• Utilize all swipe up details and points of interest
Catch Des Moines -
Free Things to Do in Greater Des Moines
• Displays in Google's Visual Stories section when people search "Things to do in Des Moines Iowa"
• Over 85,000 Google Search impressions
• 4.56% CTR
To learn more about Localhood and how to utilize the free platform, please visit our
Localhood Industry Partners pag
e or contact Amber Rottinghaus at
amber.rottinghaus@iowaeda.com
.
---
Grant Opportunity: Iowa Arts Council
Several Iowa Arts Council grants are now open for projects that will take place between July 1, 2023, and June 30, 2024, and positively impact the vitality of the arts in the state.
Artists and filmmakers, arts organizations and communities are encouraged to review the guidelines for these grant programs:
•
Art Project Grant
•
Greenlight Grant
•
Iowa Artist Fellowship
Applicants may schedule one-on-one meetings with Iowa Arts Council staff to discuss their applications. Visit
iowaculture.gov
and click on each grant program to find more information. Applications are due May 1.
---
Grant Opportunity: Historical Resource Development
The
Historical Resource Development Program
grants are open for projects that will take place between July 1, 2023 and November 30, 2025. The projects should help preserve, conserve, interpret, enhance and educate the public about Iowa's historical assets. Funding can be put toward documentary collection, historic preservation and museums.
Applications are due May 1.
---
Upcoming Meetings
• April 18, 2023 - CITR: Guide Training & Certification Program, Earlham
• April 25-26, 2023 - Tourism Insider Meeting, Le Claire
• April 26, 2023 - Western Iowa Tourism Region Meeting, Harlan
• May 18, 2023 - Iowa Tourism Office Update, virtual
Check out the
calendar of events
for more details and upcoming meetings.