eTraveler: January 25, 2023
January 26, 2023

Submit your Tourism Award nominations by February 3
The Iowa Tourism Office is proud to host the annual Iowa Tourism Awards. This yearâ's awards will recognize the amazing work and innovation by Iowa's outstanding tourism organizations that have positively contributed to the experience of our visitors. These awards represent the highest honor given for tourism in Iowa. Award winners will be announced on Wednesday, March 22, during the 2023 Iowa Tourism Conference.
Deadline to submit nominations is Friday, February 3 at 5 p.m.
VIEW THE GUIDELINES
& NOMINATE
---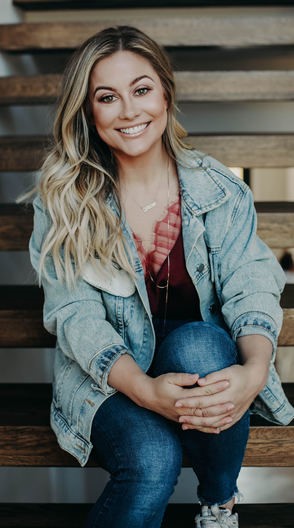 Shawn Johnson to close the 2023 Iowa Tourism Conference
Don't miss Shawn Johnson's closing keynote presentation on overcoming obstacles, Thursday, March 23 at 2:30 p.m.

Registration for the two-day conference is $250 and registration closes March 13.

The annual Iowa Tourism Conference is an essential networking and educational event for anyone who is focused on marketing efforts meant to elevate Iowa's tourism destinations and attractions

LEARN MORE ABOUT THE CONFERENCE

REGISTER







---
Recorded webinar available
The Iowa Tourism Office's first webinar of 2023 was Thursday, January 19. Thank you to all that were able to join us and we look forward to hearing about potential webinar watch parties for the next one on May 18. If you were unable to attend, the recorded webinar is above and can be found on the industry partners web page.

This webinar covered the following topics:
Industry Strategic Plan
Outreach Plan
2023 Tourism Conference
Soul 2.0
As a reminder, you will need to register in advance for each of the 2023 webinars. Find them all listed on the events calendar on the industry partners page. Note there will be an update provided at the conference in lieu of a webinar.

REGISTER FOR MAY WEBINAR

---
U.S. Travel Association announces 2023 National Travel and Tourism Week (NTTW) plan
It's not too early to start thinking about NTTW this coming May 7-13. Each year NTTW highlights travel's immense impact on our nation. This year, U.S. Travel Association is moving forward by spotlighting travel's essential role in stimulating economic growth, cultivating vibrant communities, creating quality job opportunities and uniting millions of Americans through fundamental connection - travel. Be on the lookout for U.S. Travel's toolkit items to launch next month.

LEARN MORE

---


Wanted: Cultural festivals and other events
The Iowa Tourism Office is looking for cultural festivals and other unique events from across the state. Help us show off the best of Iowa by sharing your cultural festivals with Amber Rottinghaus (amber.rottinghaus@iowaeda.com), and adding them to our event calendar on traveliowa.com to help travelers plan ahead.

LOGIN TO ADD YOUR EVENT

LEARN MORE ABOUT ADDING EVENTS


---
Iowa in the news
Here are some exciting media highlights featuring Iowa

Upcoming meetings
January 31, 2023 at 5 p.m. - Travel Federation of Iowa's Legislative Showcase
February 23 - 24, 2023 - iLEAD '23
March 1, 2023 at 10:30 a.m. - Central Iowa Tourism Region Meeting
March 8, 2023 at - iTIP Webinar: How You Can Work With Travel Writers
March 22 & 23, 2023 - Iowa Tourism Conference at Prairie Meadows, Altoona
Check out the calendar of events for more details and upcoming meetings.